BY INDEPENDENT | SAT JUNE 3, 2017
Officers investigating why bomber repeatedly visited Rusholme area with suitcase
A CCTV image dated 18/5/2017 showing Salman Abedi before he carried out the Manchester attack Greater Manchester Police
Police have released new CCTV images showing the Manchester attacker moving around the city in the days before the bombing as they attempt to piece together his final movements.
Investigators are appealing for help tracing a blue suitcase carried by Salman Abedi as he prepared for the atrocity, while making visits to the Wilmslow Road and Banff Road areas of Rusholme.
Detective Chief Superintendent Russ Jackson, head of the North West Counter Terrorism Unit, urged the public to look closely at the new images and contact police with any information.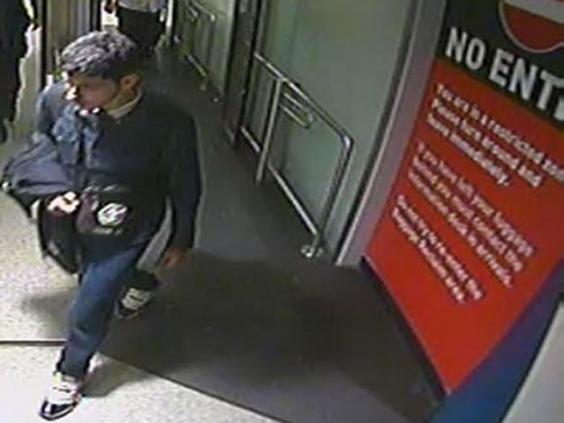 They show Abedi at an airport, using a cashpoint and walking around Manchester, and were all taken after he arrived back from Libya on 18 May.
Greater Manchester Police said the 22-year-old left the UK on 15 April and returned four days before the attack.
"We are continuing to make significant progress in our investigation," Det Ch Supt Jackson said.
"We know from our enquiries that Abedi purchased parts for the bomb after arriving back.
"What we still need to understand is if he had any of the bomb parts in his possession before he went out of the country.
"This is why we are tracking his movements so carefully."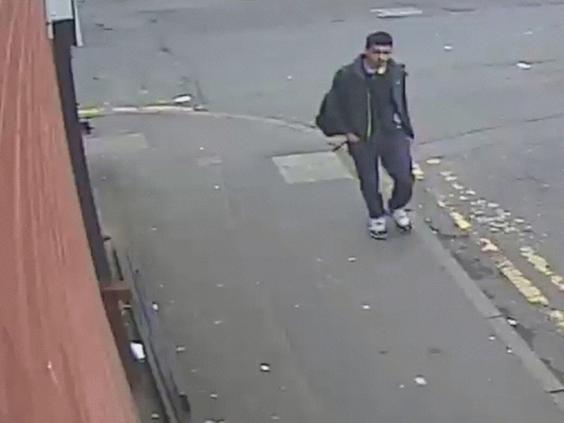 The detective confirmed that searches in the Banff Road area earlier this week were sparked by information given by members of the public, but despite house-to-house enquiries, police are "still not satisfied why Abedi went there".
"It is vital we understand exactly where he went there and who he spoke to in these final days before the attack," he added.
"We need your help as we piece together what happened in the lead up to the attack and if Abedi was helped by anyone."
Police have previously confirmed that the attacker purchased many of the "core components" himself and made many movements alone in the four days before the attack.
But investigators are still probing the possibility of a wider network supporting the attack, which killed 22 people and injured dozens more at Manchester Arena.
Isis claimed responsibility for the atrocity, having released detailed instructions on carrying out terror attacks and bomb-making manuals.
The mother of the attack's youngest victim has been informed of her daughter's death after coming off life support in hospital.
Lisa Roussos, 48, was critically injured by shrapnel in the bombing that killed eight-year-old Saffie and injured her older sister, Ashlee Bromwich.
Date Published: Friday June 2, 2017