By SKY NEEWS
Friday 07 April 2017
Swedish Prime Minister Stefan Lofven says "the country is in a state of shock" as police continue to pursue the truck driver.
Aftermath of suspected terror attack in Sweden
A man has been arrested after a lorry drove into pedestrians during a "terror attack" in central Stockholm, police have said.
The man they have detained is someone "whom we are particularly interested in", police said.
Jan Evensson from the Stockholm police told reporters the man had been held in the northern suburb of Marsta near the airport, Arlanda.
Mr Evensson added that the man had been "in the vicinity" of the truck incident.
A photo of him wearing a hood at the top of an escalator was released earlier on Friday.
Police have said they are still looking for the driver of the truck.
:: Live: Manhunt for driver after deadly Stockholm truck attack
Stefan Hector, from the national police in Sweden said "we have a working hypothesis this is an act of terror".
People were advised by Mr Evensson to stay away from central Stockholm at the moment.
The Swedish Prime Minister, Stefan Lofven, says "the country is in a state of shock".
"The aim of terrorism is to undermine democracy," he added. "But such a goal will never be achieved in Sweden."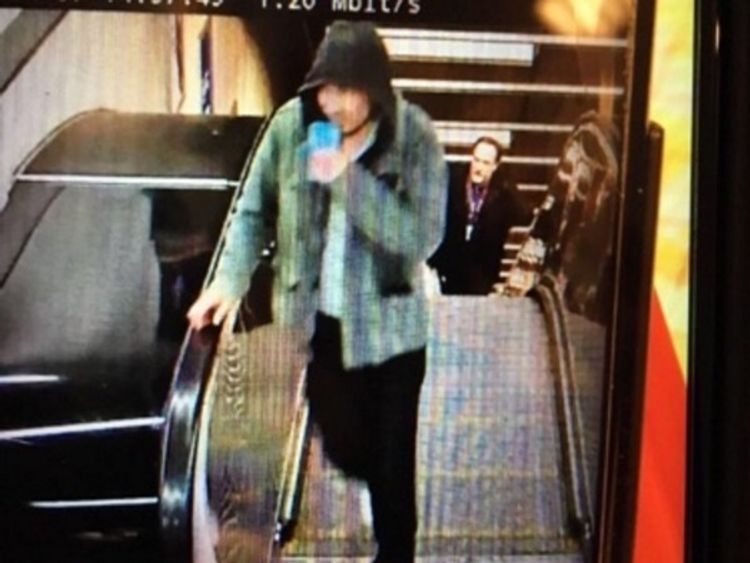 Shortly before 1300GMT, a vehicle was driven into passers-by outside a department store on Drottninggatan (Queen Street) in what has been described as a "deliberate" attack.
Police said that four people had died and 15 had been injured. Emergency services said children were among those hurt.
According to Sky sources, a suspect is thought to have run towards an underground station, sparking a manhunt.
Officers have said there was no indication an attack was imminent.
Brewery Spendrups said the truck had been taken earlier in the day, local media has reported.
The company's communications director Marten Lyth told Swedish paper Aftonbladet the vehicle was stolen as the driver was unloading at a restaurant.
He said the driver was unharmed but shocked.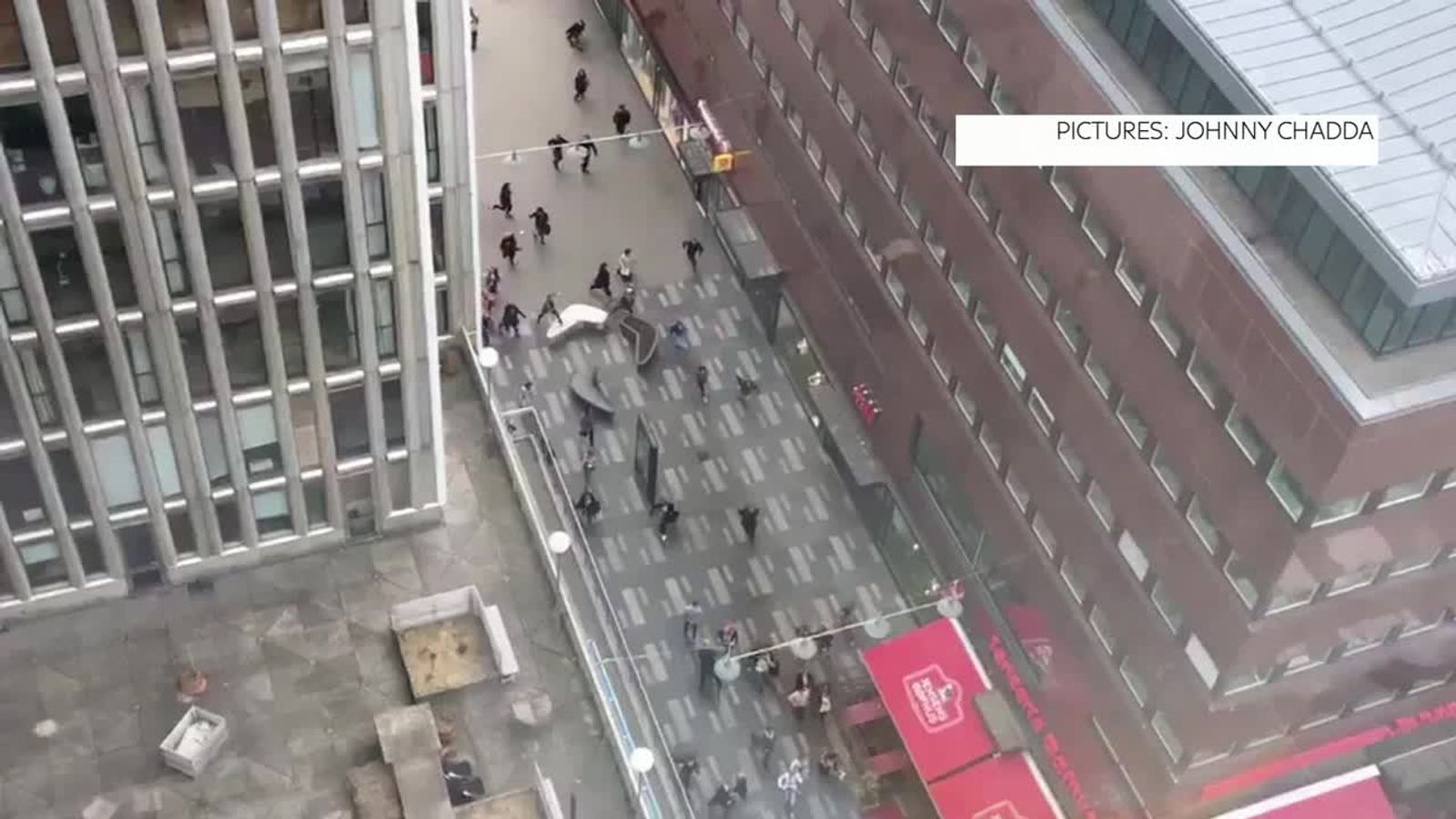 Video:People flee after truck attack on pedestrians in Stockholm
According to local reports, one eye witness in a shopping mall said she saw "hundreds of people" running for their lives.
Another witness described the panic, saying: "I went to the main street when a big truck came out of nowhere. I could not see if anyone was driving it but it got out of control. I saw at least two being run over. I ran as fast as I could from there."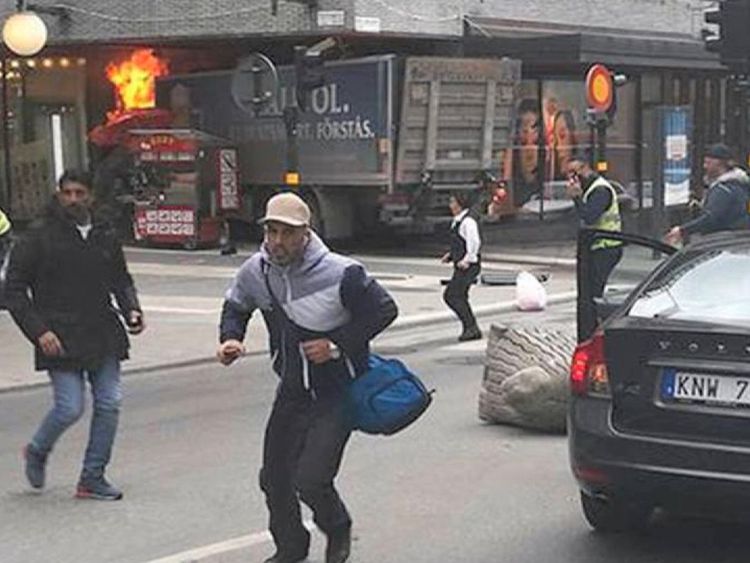 Others reported hearing screams and seeing "a huge truck" crashing into the wall of a shop in the Ahlens shopping department at 1pm local time.
Thick smoke could be seen coming from the building, as police urged people to evacuate the area.
Armed police cordoned off the scene, while police cars, helicopters and ambulances arrived.
A source has also told Reuters news agency that the Swedish government's offices were closed and all ministers safe.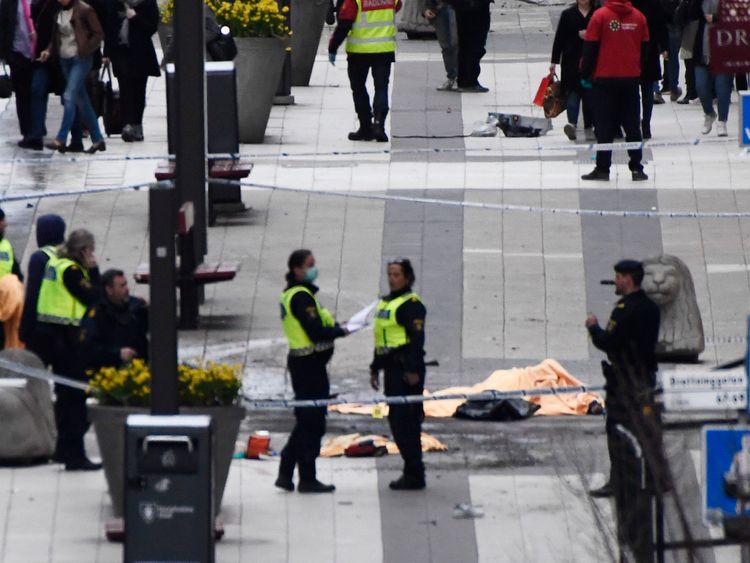 The European Commission tweeted: "An attack on any of our Member States is an attack on us all".
A spokesman for German Chancellor Angela Merkel said: "Our thoughts go out to the people in Stockholm, to the injured, their relatives, rescuers and police.
"We stand together against terror."
The underground in Stockholm has reopened, although the public transport authority said trains would not be stopping at the two stations nearest the location of the attack.
Buses in the city centre remained at a standstill.