Saturday 25 February 2017
A man drives his car into a group of people standing near a bakery in Heidelberg, before he is tracked down by police and shot.
One person has died after a man drove a car into people in a central square in the German city of Heidelberg.
Two other people were injured before the man was tracked down by police and shot.
The suspect's motives were not immediately clear but police said there were no signs that it was a terrorist attack.
"There are no indications of a terrorist background," spokesman David Faulhaber said.
The man who died was a 73-year-old German, police said. He died of his injuries in hospital.
A 32-year-old Austrian man and a 29-year-old woman from Bosnia were lightly injured.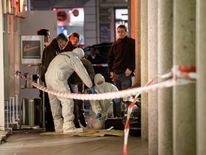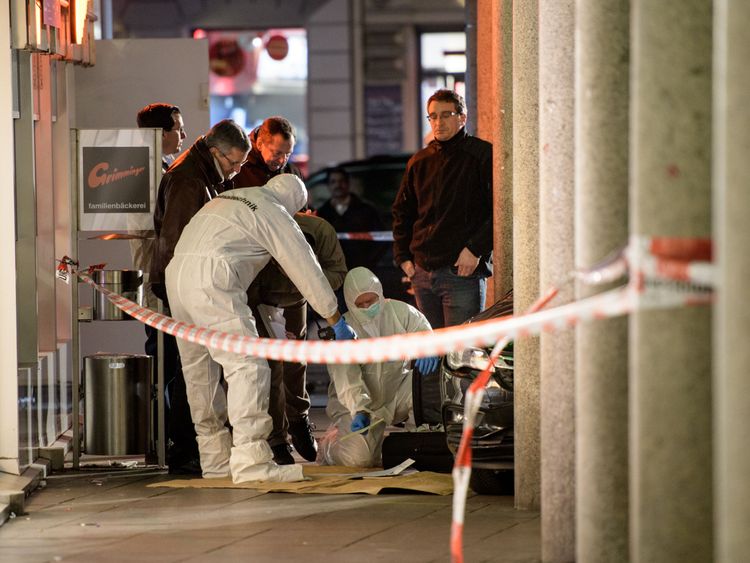 The suspect, who was driving a rental car, hit three people outside a bakery on Saturday afternoon.
He was seen getting out of the car with a knife, and was later tracked down near a swimming pool. He was shot and arrested after a brief stand-off.
The suspect, a 35-year-old German, was taken to a hospital, where he was reported in a serious condition. He was operated on, but nothing further is known about the state of his health.
Germany has been on high alert since last December, when a lorry ploughed into a crowded Christmas market in Berlin killing 12 people. – SKY NEWS